Don't just take our word for it
Read below what real parents and children have got to say: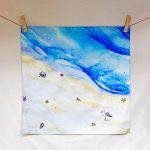 This may be my favourite design so far! It's really beautiful and a great size for small world play, flat lays, as a backdrop etc. I'm even tempted to hang this one on the wall when not being played with (there are handy hooks on the top corners so that you can do just that)! I'm really impressed with the quality of the material too.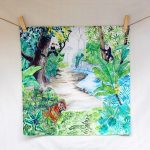 This is such a beautiful play cloth, the details on it are really gorgeous! My boys have had lots of fun playing with it. So far we've used it for play set ups, mandala backgrounds and as a superhero cape! It's a really great size too!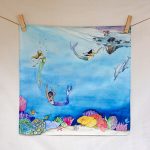 What a beautiful cloth with so much detail! We use it lots for ocean play and adding water to it makes it extra fun!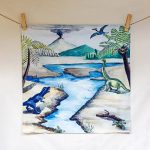 So so happy with our dino cloth. We use it lots and it just extends play beautifully. Love all the eco credentials too!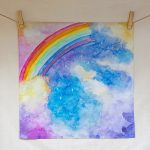 What an incredibly beautiful play cloth!!! So pretty, I just want to hang it up and stare at it :) We've used it with unicorns, as a castle backdrop and a dolly blanket so far.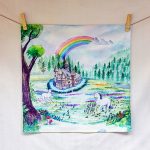 Louisa
14th of March 2023
We now have four of these cloths and this is our favourite. So beatiful to look at and my daughter uses it along with her collection of unicorns. I think we need more :)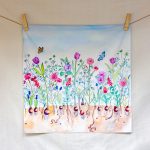 This cloth is perhaps our favourite from all the designs so far. It's absolutely beautiful and perfect for spring or summer play. I may or may not need to collect them all though!! Great eco friendly packaging too! No plastic in sight.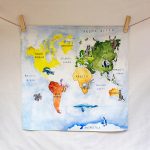 Absolutely beautiful! Love how versatile this cloth is. It's beautifully painted and we use it lots with our wooden animals. I think they will make a great gift too so already adding to my Christmas list.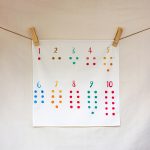 One of our favourite cloths and we have a few now! So beautiful in its simplicity. It can definitely help making counting and learning numbers more fun.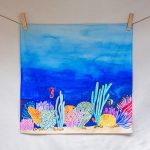 Rebecca
4th of March 2022
What a great idea! We have this cloth and I think we need more. We use it for small world play and it's just beautiful. Love how it's eco-friendly too.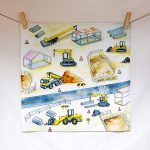 Happy we foudn these. This is our second cloth and my boys both love it. We use it lots for set ups on the floor and I just add their trucks, cars and things like that. They then set off to build their own little world. Fab quality too!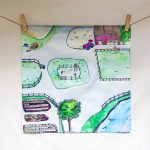 hannah
8th of August 2022
Who doesn't love farm themed play. This cloth is sooo cool, we add lots of animals, tractors and more. Easy to wash too. We need more I think...