Don't just take our word for it
Read below what real parents and children have got to say: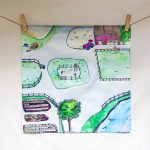 hannah
8th of August 2022
Who doesn't love farm themed play. This cloth is sooo cool, we add lots of animals, tractors and more. Easy to wash too. We need more I think...